Submit
Submission are open August-December & January-April.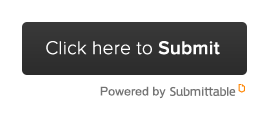 Current Calls for Submissions:
The Laurence Goldstein Poetry Prize:
November 1st-December 31st 2019
The judge for the 2019 Goldstein Poetry Prize is Linda Gregerson. The winner will receive $500 and publication.
Please submit up to 5 previously unpublished poems with a total page count of no more than 10 pages. Poets at all stages of their careers are welcome to submit. Multiple submissions are permitted with multiple fees. All submissions will be considered for publication. Simultaneous submissions are permitted but please inform us immediately if a piece is accepted elsewhere.
Goldstein Prize Guidelines
1. We accept submissions via Submittable and use its tools to ensure that all identifying information is hidden from our contest readers throughout the selection process.
2. We ask entrants not to include their names or contact information within the document they upload to Submittable, its title, or its file name.
3. Up to 20 submissions will be passed on, without identifying information within them, to the judge.
4. Close friends, relatives, students, and former students of the judge, are excluded from the contest. Likewise, the current Editorial Board and staff of MQR, as well as their immediate family members, are excluded from the contest. Graduates of the Helen Zell Writers Program in the last 3 years and current faculty and staff of that program are also excluded. If any of the selected authors fall under these categories they will be disqualified, and a replacement will be chosen from among the finalists. We feel acquaintance and/or participation in a workshop (outside of semester-long academic settings) taught by the judge should not be a disqualifying factor, so long as none of the poems in a manuscript is recognizable to the judge.
For the purposes of this contest, we'll call a "close friend" anyone with whom we have regular direct correspondence. And please remember that if a poem is recognizable to the judge, it will be disqualified.
---
Special Issues: Not One Without: An Issue on Water
Submissions are open until November 30th. Guest edited by Anna Clark.
"Thousands have lived without love; not one without water." In the spirit of W.H. Auden's words, this forthcoming special issue of the Michigan Quarterly Review will explore urgent, complex, and revelatory writing on water from around the world. "Not One Without: A Special Issue on Water" will explore the paradoxes of water, how at once it gives life and takes it; how it divides us along cruel lines of inequality even as it binds us. Water connects us, and our planet, to our origins and to an indivisible fate.
We are seeking work that addresses any aspect of water: from the contested oil pipeline beneath the Straits of Mackinac to water shut-offs in Cape Town; from flooding in the Midwest to water scarcity in India and the Sahel; from the role of water in regional and global conflict and migration to the way that storm surges and shifting coastlines are forcing us to rethink the shapes of urban centers.
We are looking for pieces that consider water through the lens of history and of contemporary geopolitics, and are excited to receive submissions that consider water through mythology, religion, and art history. We welcome a range of genres, including nonfiction, fiction, poetry, drama, translations, and pieces that don't fit into a neat category.
---
General Submissions for the Print Journal:
Regular submissions for the print journal are accepted from January 15 to April 15, and from August 1 to November 30. Average turnaround time is four to six months. Simultaneous submissions are allowed, but please notify us immediately via submittable if the manuscript is accepted elsewhere. Please do not submit previously published work, including work published on a personal website or blog. Writers are advised to inspect a back copy of the journal or our archives before submitting work.
Prose submissions: Manuscripts should be double-spaced, right margins not justified; 1,500 words minimum, 5,000 average, 7,000 maximum. All stories accepted for publication will be passed on to a judge as finalists for the $2000 Lawrence Prize. There is no additional fee beyond submission.
Poetry submissions: Please submit in between 3-6 poems in one document, not to exceed a total of 12 pages.
Previous contributors: please wait one year after your work appears in the journal to submit to us again.
MQR is a paying market.
Submissions for MQR Online
Submit author interviews, book reviews, craft essays, and general nonfiction related to arts & culture (please no poetry or fiction in this category) . Essays should not be longer than 3,000 words. If there are photos to accompany your piece, please make a note in your cover letter.
Payment is $30 per piece.
---
We accept simultaneous submissions but ask that you inform us (via a message on submittable) when a piece has been accepted elsewhere.
We do charge a fee for submissions. This fee helps support the publication of MQR and our commitment to compensating writers for their work. We welcome and regularly publish work from emerging writers. Poems published in MQR by emerging writers (those who have not yet published a full-length collection) will be considered as finalists for our Page Davidson Clayton Prize.
MQR accepts mailed submissions from incarcerated individuals. Other submissions via mail, email, or fax cannot be accepted and will not be read. If you are a writer for whom Submittable is not accessible please email us at mqr@umich.edu for information on how to submit.