Submit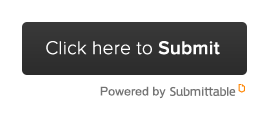 We Are Celebrating our 60th Anniversary:
In 2021 MQR turns sixty. To celebrate this landmark we have a series of special issues planned to help us honor our readers, contributors, and history. Upcoming issues include a special issue focused on fiction, an issue dedicated to emerging writers, and on community-based poetics on "Why We Write."
Submissions for the Print Journal: Open August 1
Submissions for the print journal are accepted from January 15 to April 1, and from August 1 to November 30. Average turnaround time is six months, but we may take longer and ask that you do not query us until a year has passed.
Simultaneous submissions are allowed, but please notify us immediately via Submittable if the manuscript is accepted elsewhere.
Please do not submit previously published work, including work published on a personal website or blog.
Writers are advised to inspect a back copy of the journal or our archives before submitting work.
Previous contributors: please wait one year after your work appears in the journal to submit to us again.
We ask that you do not contact us about revising your work once it has been submitted.
MQR is a paying market.
Genre Specifications
Prose submissions: Manuscripts should be double-spaced, right margins not justified; 1,500-7,000 words. All stories accepted for publication will be passed on to a judge as finalists for the $2000 Lawrence Prize. There is no additional fee for the prize beyond submission.
Poetry submissions: Please submit in between 3-6 poems in one document, not to exceed a total of 12 pages. Poems published in MQR by early career writers (fthose who have not yet published a full-length collection) will be considered as finalists for our Page Davidson Clayton Prize.
Translations: Please submit translations in the appropriate genre. Please include biographical information for both the author and translator.
MQR Online: Submit author interviews and book reviews. Submissions should not be longer than 3,000 words. If there are photos to accompany your piece, please make a note in your cover letter.
Please note: At this time we are not accepting general poetry and nonfiction submissions from established writers. We will accept poetry submissions from established writers when the Goldstein Prize opens in November. Established and emerging writers from all genres are encouraged to submit to the "Why We Write" issue.
Mixtape: Please check the MQR Mixtape website for any open calls for submissions.
Why We Write
Guest Edited by Mark Nowak
In 1947 George Orwell published an essay called "Why I Write," a powerful articulation of his aesthetic and political motives in committing himself to creative expression through writing. Orwell's enduring work serves as a template and inspiration for subsequent generations of writers who choose to contribute to aesthetic and political engagement through language. "Why I Write" has historically been a framework for established writers to narrate their relationship to their writing practice. This issue will bring established writers, emerging writers, and those new to writing together to discuss "why they write" as a way to bring about political change and social transformation.
We welcome fiction, nonfiction, and poetry that explores the act of writing or the writing life as well as work that examines or incorporates various texts—narrative, criticism, letters, forms, edicts, quotes, conversations, etc.—to illuminate unique perspectives on why we write.
The "Why We Write" issue is supported by a grant from the Michigan Council for Arts and Cultural Affairs.
Submissions for the Goldstein Prize: Open November 1
Please submit up to 5 previously unpublished poems with a total page count of no more than 10 pages. Poets at all stages of their careers are welcome to submit. Multiple submissions are permitted with multiple fees. All submissions will be considered for publication. The Judge for 2020 will be A. Van Jordan.
---
MQR accepts mailed submissions from incarcerated individuals. Other submissions via mail, email, or fax cannot be accepted and will not be read. If you are a writer for whom Submittable is not accessible please email us at mqr@umich.edu for information on how to submit.