What are the Basics?
The Michigan Math and Science Scholars program is designed to offer a pre-college experience exposing students to a breadth of curricula offered at the University of Michigan while introducing high school students to current developments and research in the sciences. The program is open to any high school rising sophomore, junior or, senior from around the world! Three 2-week sessions are offered; students are given the opportunity to attend one, two or all three sessions.
What is the Classroom Experience Like?
MMSS features small 15-student classes taught by University of Michigan faculty. Students take only one class per session and spend the majority of the day working with their class.
What Kind of Courses are Available?
Each session offers courses from science departments within the College of Literature, Science and the Arts including Anthropology; Astronomy; Chemistry; Ecology and Evolutionary Biology; Earth and Environmental Sciences; Mathematics; Paleontology; Psychology; Physics; Program in the Environment; and Statistics.
What about Life Outside of Class?
When selecting to come to MMSS, students are given the choice of Residential or Commuter Student options. As a Residential Student, attendees will experience parts of the "college life" while living in an on-campus dorm room independently (with Counselor supervision), attending activities, pre-planned evening events and even optional weekend trips!
What are the Benefits of Attending MMSS?
The MMSS program is a stepping stone for today's high school student to become tomorrow's university student. Students are able to use the first-class labs and technology at the University of Michigan while learning from their faculty, graduate students and advanced undergraduates. Students are given the opportunity to learn about exciting research in math and science with real-time information!
Students will spend time in research and computer laboratories, as well as doing field work with their professors. They will catch a glimpse of the amazing career possibilities in math and science that are open to anyone with a thirst to learn. Like sponges, students will absorb critical information to help them select a career in the sciences.
MMSS Faculty Spotlight:
Schindler was one of four University of Michigan researchers to receive the Presidential Early Career Award for Scientists and Engineers.  This is the highest honor the U.S. government can give to scientists beginning their independent research careers.
McNeil was one of three University of Michigan researchers named 2019 Guggenheim Fellows by the John Simon Guggenheim Memorial Foundation, chosen from a pool of nearly 3,000 applicants. Read more about Dr. McNeil's MMSS course here.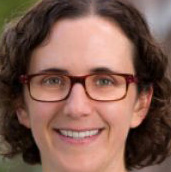 Mark Conger, a lecturer who teaches math classes in the LSA Comprehensive Studies Program, has been selected to receive this year's Golden Apple Award, given annually to a U-M faculty member for outstanding teaching. It is the only teaching award at U-M that is given by students.
Dragan Huterer, professor of physics, and colleagues studied more than 1,000 exploding stars called type 1a supernovas and found that the universe is not only expanding at the same clip in all directions, but that the expansion is accelerating over time.